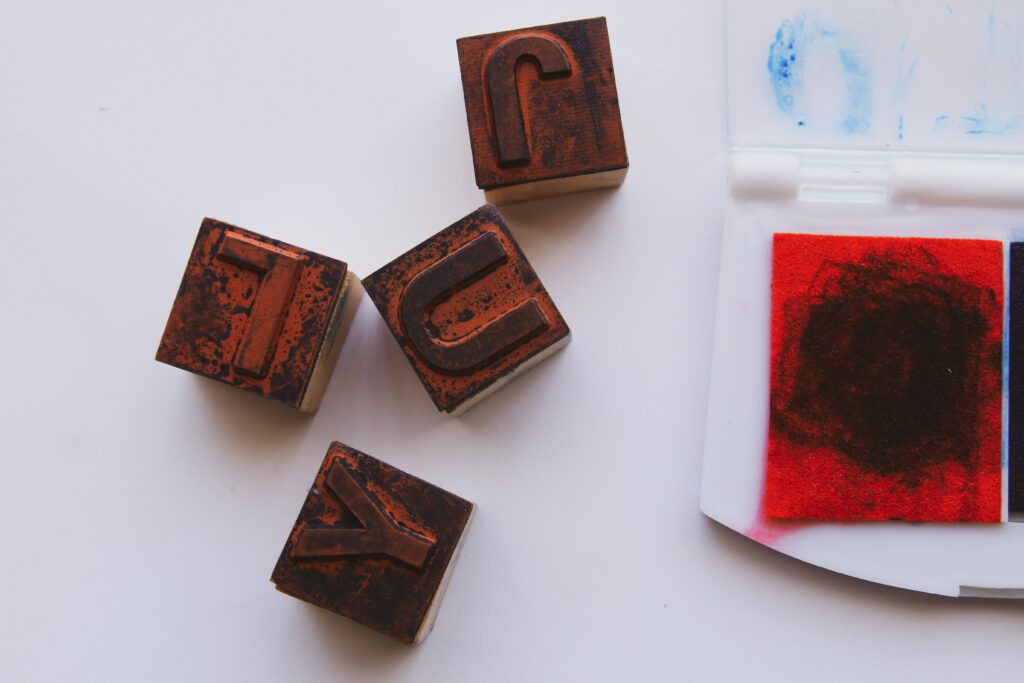 Whether you have full-time hobbies that deal with ink or you're doing a one-time craft project, it's never fun to get ink on your clothes! Don't freak out, though! Your favorite clothes aren't ruined forever. The ink experts at Rubber Stamp Station are here with a few easy solutions on how to wash ink out of clothes.
3 Options to Wash Ink Out of Clothes and Fabrics
There are a few options open to you when it comes to removing ink from fabric and clothes, depending on the type of fabric and the materials you want to use for removal:
The most convenient option is a combination of white vinegar and warm water, because most households have this stuff stocked already! The only issue is that this isn't a great option if the fabric you've inked is cotton or linen. You can mix 1 tablespoon of white vinegar with a quart of warm water for a cleaning solution. Then soak the fabric in this solution for an hour before rinsing with warm water and air-drying.
Another option open to you requires dishwashing detergent and ammonia, but it's safe for cotton and linen! For this option, mix 1 quart of warm water, ½ teaspoon of dishwashing detergent, and 1 tablespoon of ammonia into a solution. Then, soak the fabric in the solution for 30 minutes. Rinse completely with warm water before air-drying. Good as new!
The last option requires rubbing alcohol. Mix rubbing alcohol with warm water in a 1:1 ratio. After you've diluted the rubbing alcohol with warm water, use cotton balls (or paper towels if necessary) to gently dab at the stain. Make sure to dab and not rub, or you'll spread the stain across the fabric. You should be able to blot the stain away once it's loosened. You may need to repeat several times as it's a more delicate option than soaking the entirety of the fabric. Afterward, rinse with warm water and let it dry.
Try Mess-Free Stamping with Rubber Stamp Station!
Constantly getting ink on your clothes can be enough of a reason to stop using ink in your projects, but hopefully these solutions from Rubber Stamp Station were helpful in removing stains. Next time, try self-inking stamps like the 4642 Printy Self-Inking Stamp from Trodat! They're portable, easy-to-use, and the best part, mess-free! For more no-mess stamp and ink options, check out our website, or call us at 1 (850) 7STAMPS.
Whether you have full-time hobbies that deal with ink or you're doing a one-time craft project, it's never fun to get in...
Read More »