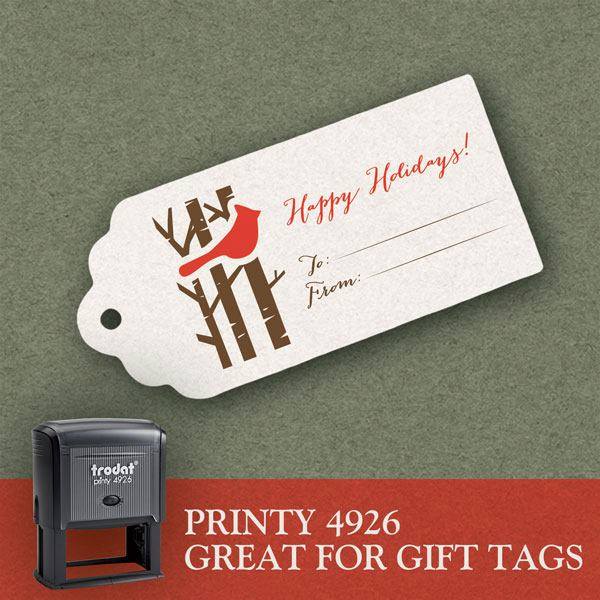 Get Crafty – Great Gifts for Creative Crafters
The holiday season is here, which means you're probably looking for gift ideas. If you've got a crafter in your life, you know how hard it is to find a gift they'll actually use. They're creative and already have everything! In fact, they probably made it themselves! That's why Rubber Stamp Station has a few great gift ideas for crafters that will make their crafting both easy and more enjoyable.
Gifts Crafters Will Love
Crafters are hard to shop for, especially because they probably made you a hand-made gift full of thoughtfulness and love. You want to give them something as equally special! The key is to get them gifts that will enhance their crafting and allow them to put a unique spin on their DIY projects. Here are a few gifts from Rubber Stamp Station that crafters will love:
Custom Embosser: Embossers are a crafter's dream! Embossments look fancy, professional, and unique on all types of surfaces, including paper, wood, parchment, satin, fabric, and more. Custom embossers from Rubber Stamp Station allow you to put a personal spin on your design.
Self-Inking Stamps: Self-Inking Stamps like the Trodat 4914 Printy are a great way for crafters to quickly and neatly add a personal, fun touch to any project. From scrapbooking to decorations, our custom design tool allows you to upload a design for any occasion! Don't forget the ink – it comes in a variety of colors!
Monogram Stamps: If you know a crafter, you know they love to get creative with invitations and letters. From stationary or letterhead layouts, your crafter will love the special touch monogram stamps add to any paper, parchment, or envelope.
Enhance the Crafting Experiencing with Rubber Stamp Station
This holiday season, give a gift that keeps on giving. Embossers, self-inking stamps, and monogram stamps can all be used as much as you like! Just make sure to have replacement pads and ink. The crafter in your life will love adding these creative and personal touches to their DIY projects. For more gift ideas and accessories, browse our catalog or give us a call at 1(850) 7STAMPS.
Get Crafty – Great Gifts for Creative Crafters The holiday season is here, which means you're probably looking for gift...
Read More »