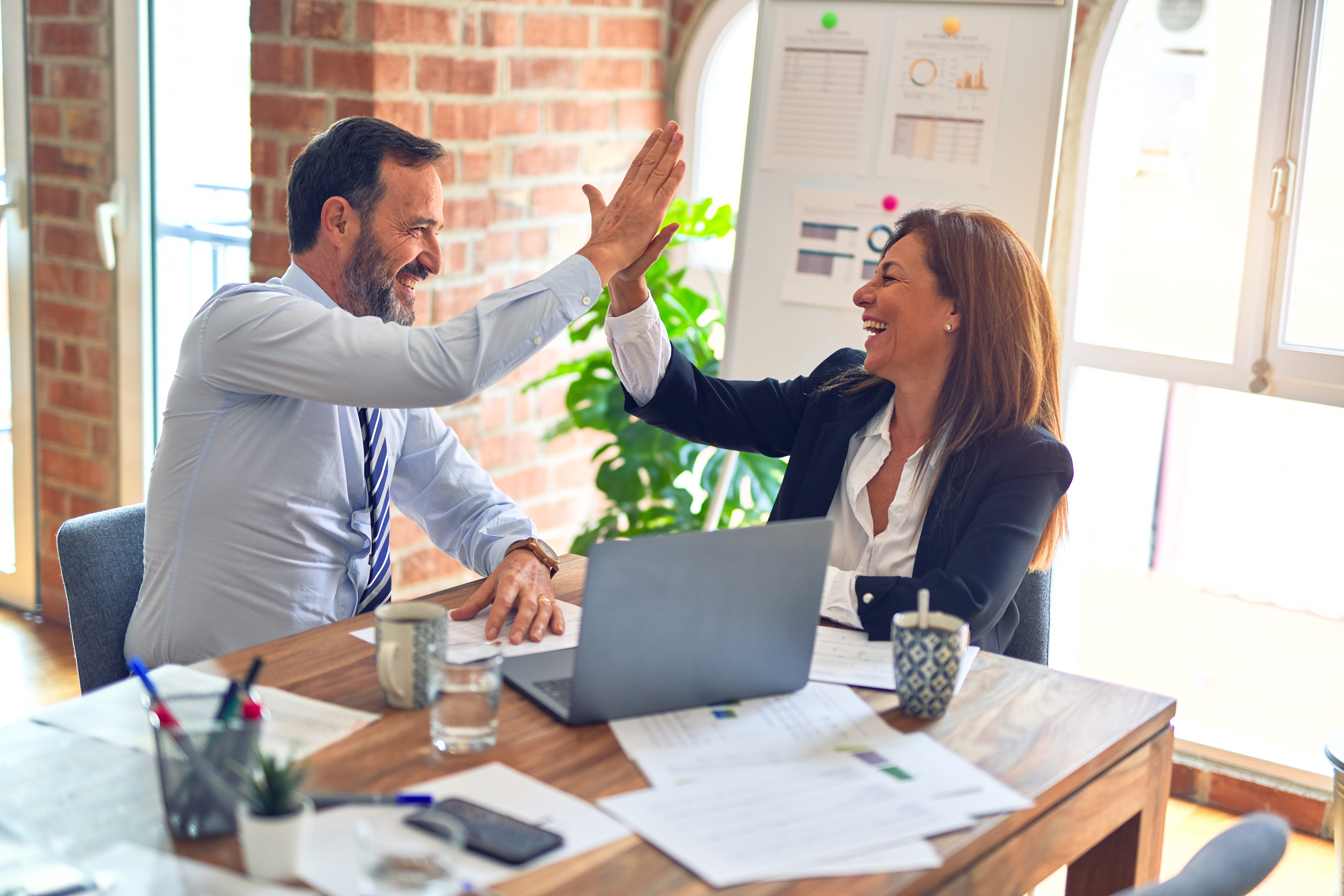 Work Smarter, Not Harder
If you're an office worker, then you know the days can get bogged down with menial tasks and busy work. Dating documents and writing out return addresses take up a lot of time that could be better spent doing something more important. A great way to increase efficiency is by using Rubber Stamp Station's stamps for the office! We've put together our top three stamps that increase productivity and efficiency for every office worker. Plus, they'll definitely save your hand from cramping!
Top 3 Stamps for the Office
The first stamp we recommend is a classic dating stamp! With a minimum of ten years included in our date stamps, you will forget what it's like to handwrite a date. We offer a variety of dater stamps, including self-inking ones. Our favorite is the Trodat 1117 Dial-A-Phrase Stamp With the Date, which allows you to ink a small phrase next to the date if you like! Very handy.
Text stamps are also a no-brainer when it comes to helpful tools for the office. Perfect for stamping phrases like 'Thanks' and 'See You Next Time', text stamps can add a personal touch from the office to every thank you note, receipt, or more. We recommend Trodat self-inking stamps, many of which are portable and all of which are easy-to-use!
Last, number stamps are perfect for offices that deal with lots of official documents. Our number stamps save you from the tedious task of numbering and dating. We offer both self-inking and non self-inking options, but make sure to pick up a replacement inkpad if you go with the non self-inking stamps.
Office Stamps from Rubber Stamp Station
At Rubber Stamp Station, we know the key to a successful business is managing time and increasing efficiency. That's why we put together this list of the best stamps for the office. Increase productivity and prevent carpal tunnel with rubber stamps. For more stamping options and to browse for more awesome additions to your office, check out our catalog or call us at 1-850-7STAMPS.
Work Smarter, Not Harder If you're an office worker, then you know the days can get bogged down with menial tasks and bu...
Read More »