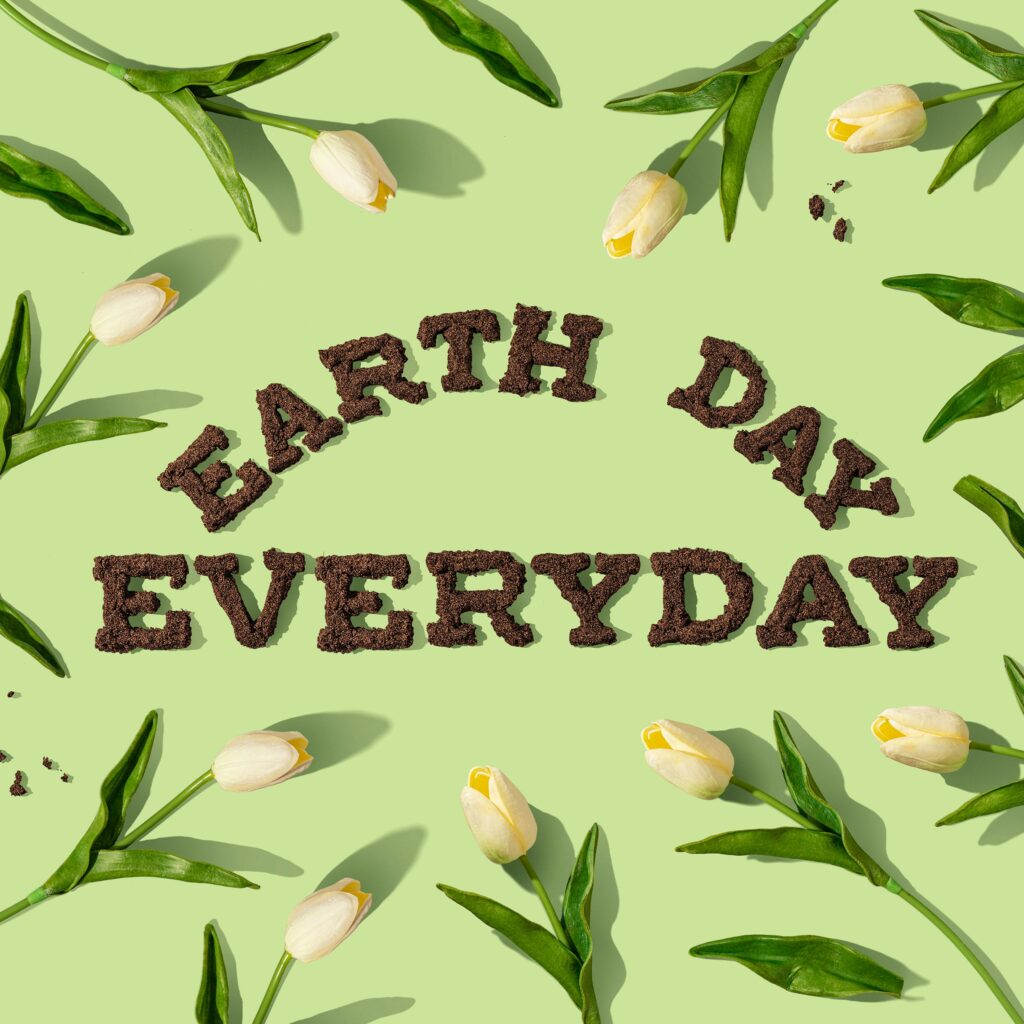 Whether you're part of an Earth club or just participated in an Earth Day event, if you're a scrapbooker, you'll want to commemorate the occasion! That's why at Rubber Stamp Station, we've made it easy and affordable to order custom Earth Day stamps. The best part is that all Trodat stamps are made with minimal and recyclable plastic so your Earth Day efforts continue long after April!
5 Easy Steps to Create Custom Earth Day Stamps
At Rubber Stamp Station, our customizer tool makes it as easy as 5 simple steps to make your unique and personalized Earth Day stamp so your scrapbooking pages commemorate the efforts you're making to help the environment!
First, open up our customizer tool!
Next, pick what size and shape you want your stamp to be. You can choose from round or rectangular for most of our stamp sizes!
Next, upload your Earth Day logo into our design template. Our template allows you to edit and design your stamp exactly as you like. You can also choose from a variety of predesigned logos if you don't have your own yet. We have plenty of logos that represent Earth! Here is also where you'll decide on a text size, a font, and other modifications.
Now, our system will analyze the size you've chosen and the parameters of the stamp, so this is where you're going to pick a stamp! It will automatically show you the stamps that work best with your custom design, but feel free to browse our collection and choose whatever you like.
Once you've chosen a stamp, it's time to check out! If you need to, you can always add to the cart and keep shopping before finalizing your order. Don't forget to get an ink pad refill so you can keep stamping for years to come.
Design All Your Stamps with Rubber Stamp Station
Now that you've created a stamp to commemorate your Earth Day activities, it's time to get scrapbooking! Plus, you can use our tool to design a stamp for all your holidays, clubs activities, and holidays. The Rubber Stamp Station customizer tool can be used for any occasion! We have stamps for a variety of holidays and events, as well as school stamps, sports stamps, science stamps, and more. To check out all our stamping options, browse our catalog or call us at 1 (850) 7STAMPS. You can also check out our blog for more ideas, projects, and products!
Whether you're part of an Earth club or just participated in an Earth Day event, if you're a scrapbooker, you'll want to...
Read More »